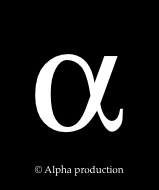 Fodor, Schmitt, Wilms: Concertos hollandais pour piano Arthur Schoondewoerd & Ensemble Cristofori with my Tangentenflügel replica Späth & Schmahl, Regenburg 1770, and Poletti's Walter replica.
Alpha 052
In the near future, Arthur Schoondewoerd 's complete Mozart sonates will be released by Alpha.
Archangelo Corelli, Fr.Kuhnau; ensemble caprice with the claviorgan
Antes BM-CD.31.9111
Arlecchino, Johann Heinrich Schmelzer: Sonate e Balletti ensemble caprice, Ruckers after A(I)R 1640a
Antes BM-CD 31.91.9149
German Harpsichord Music; Alfred Gross, Italian and Flemish after Delin
Edition Open Window OW 001
Italian Violin Music; Chiara Banchini, Gerhard Darmstadt, Alfred Gross,
Edition Open Window OW 002
Italian Music for Lute/Baroque Guitar; Juergen Huebscher, Alfred Gross,
Edition Open Window OW 003
Music for Cornett; Jeremy West, Alina Scheying, Alfred Gross,
Edition Open Window OW 004
Du Clavecin au Pianoforte Vol. 1 & Vol. 2; Alfred Gross,
Amati SRR8902/1 & 9011/1
French after P.Donzelague 1711 and fortepiano after J.D.Schiedmayer, 1794
Festa Teatrale Carnival in Venice and Florence; Balthasar Neuman Ensemble, Thomas Hengelbrock;
DHM 05472 77520 2
single-strung enharmonic Italian
diverse radio recordings :
Froberger, Rossi; Juerg Brunner, Swiss Radio DRS, single-strung Italian
Virginalists; Ernst Leuze, SDR Stuttgart, Italian virginal at 350H.
Sweelinck, Froberger, Byrd; Maria Grossmann, SDR Stuttgart, claviorgan
C.P.E.Bach; Alfred Gross, SWF Baden Baden, fortepiano after Schiedmayer.
Joseph Haydn, Almeida, Opera: Balthasar Neuman Ensemble, Th. Hengelbrock at Schwetzinger Schloß Festspiele 1999, single strung Italian
Giov. Legrenzi, LA Divisione del Mondo, Opera: Balthasar Neuman Ensemble, Th. Hengelbrock at Schwetzinger Schloß Festspiele 2000, single strung Italian